Integrated Website Redesign Across Business Portfolio
What helps keep planes in the air? The highly engineered precision fasteners, bolts, rivets, and collars from TriMas Aerospace and their subsidiary brands.
More than 75,000 unique parts are designed, qualified and manufactured by TriMas Aerospace for commercial aircraft companies, distributors, suppliers and the United States military.
With such a critical role in the industry, TriMas needed an intuitive, easy-to-use website that reflected the company's expertise and vastly simplified the ordering process for customers.
We started out with comprehensive site redesigns for two of TriMas's subsidiary brands: Monogram Aerospace Fasteners™ and Allfast Fastening Systems®. For each brand, we built a customized product portfolio that allowed customers to use various filters and search terms to find and browse products. With comprehensive technical specs for each product, including downloadable technical drawings, the new product portfolio completely streamlines the ordering and fulfillment process.
To elevate the look and feel of the subsidiary sites and the overall TriMas parent site, we did a comprehensive design overhaul. With clean lines, minimal copy, beautifully stylized product photography and natural, candid shots of real employees, we delivered a site that was intuitive, accessible and incredibly polished.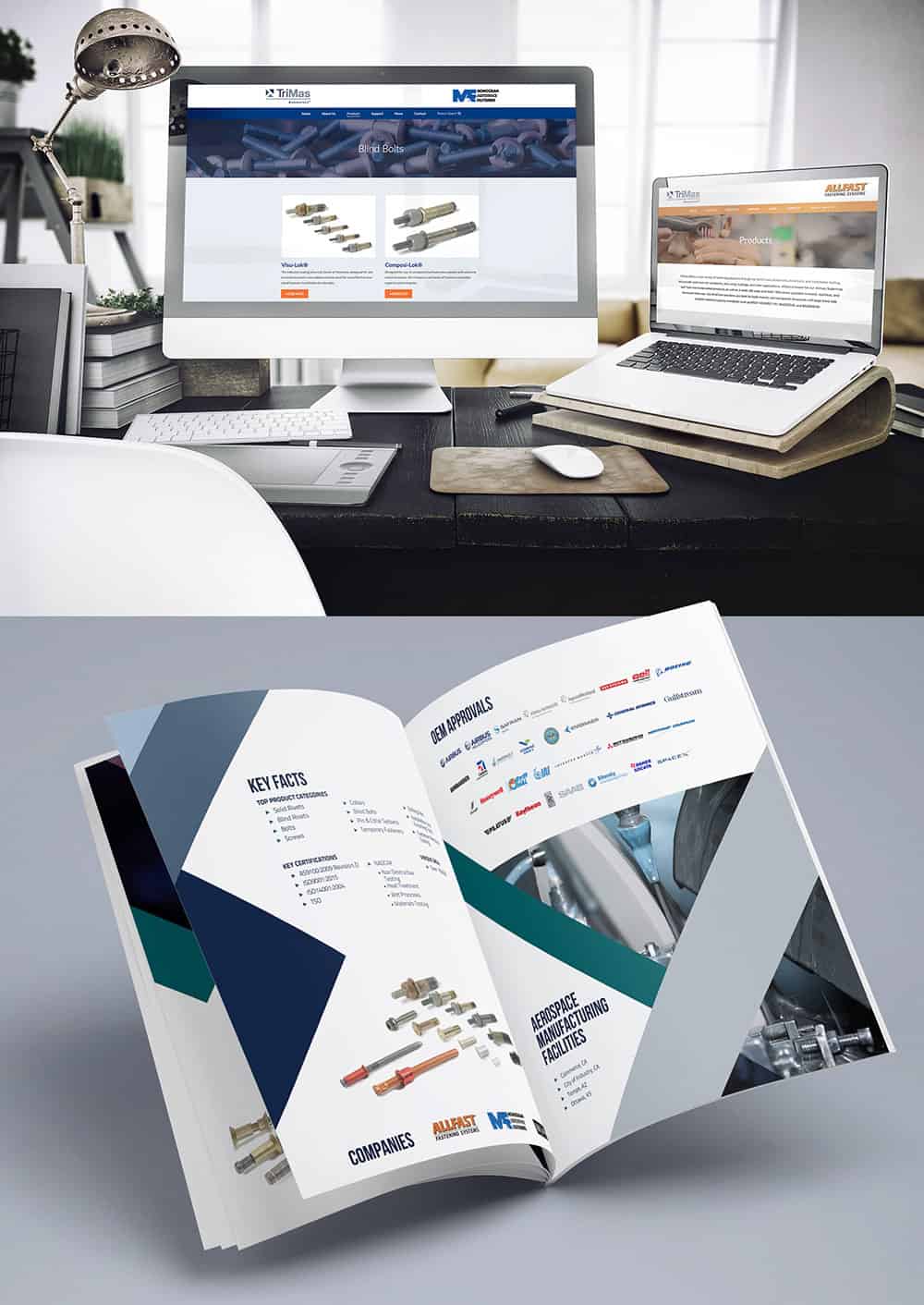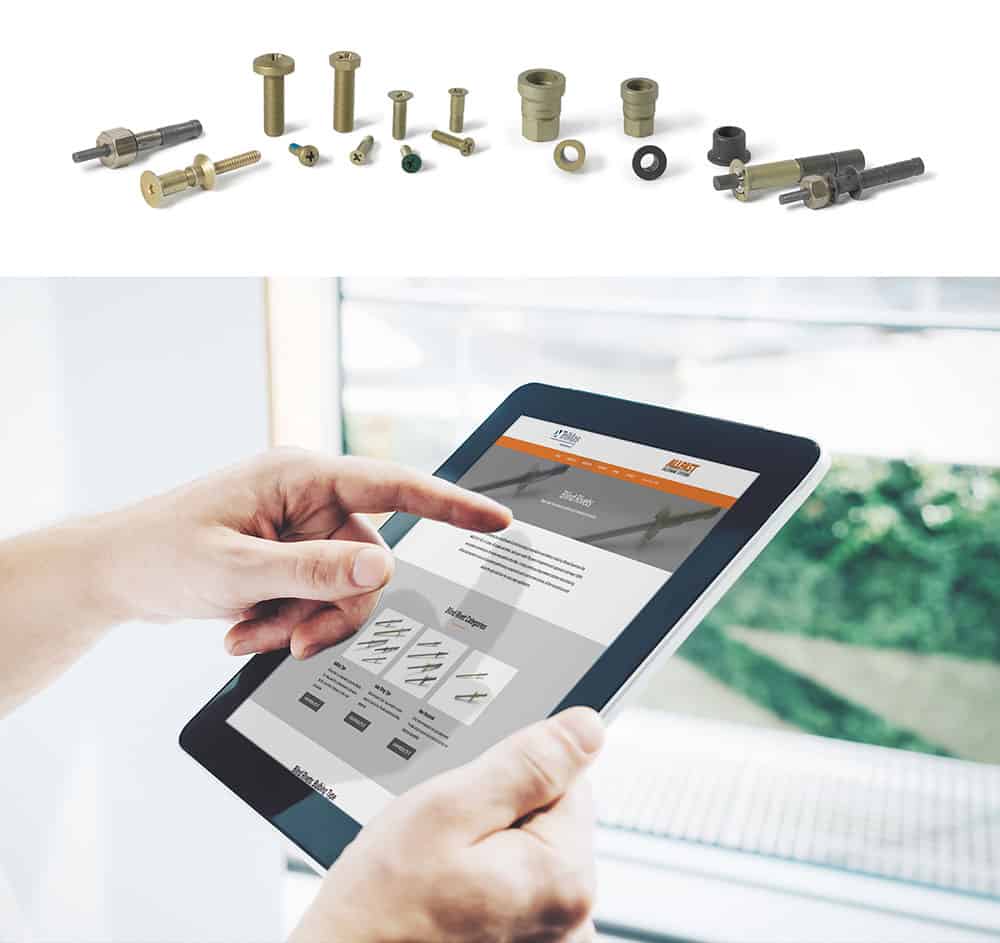 Let's create work that wins for your business.