Merging Two Established Brands To Enhance Marketability
As one of the largest software companies in the world, Synopsys is a leader in advanced tools for silicon chip design, verification, IP integration, and application security. So when they acquired Optical Research Associates, now Optical Solutions Group, an optical system design software company known for the Hubble Space Telescope and Mastcam-Z camera on the Mars Rover (among others), they knew a rebrand was in order. The challenge came in enhancing OSG's marketability in order to compete with market competitors, while seamlessly integrating into the Synopsys brand.
Though Synopsys Optical Solutions Group offered a better product that would help their customer's success, their site messaging was outdated and in need of a refresh. Whereas their competitors, though providing an inferior product, had a fresh online presence and lower prices. Our task was to get the entire OSG team on the same page with a cohesive message for their audience that would let them understand the product while keeping the brand under the Synopsys umbrella.
To get there, we started with:
100+ pages of brand research
9+ individual interviews
4 unique selling points
1 brand promise
…all to end up with a new brand creative position! The new tagline, "Design Brilliance," captures the essence of OSG, along with the promise of best-in-class tools and support services for their customers. Keeping with this messaging, the creative blueprint was built around a strong CTA and recognizable brand points through video content, website UX design, sonic branding, social media channels, product-specific advertising, and more.
In the end, we were able to get Synopsys and OSG to fall under the same brand architecture while leveraging and enhancing OSG's marketability. As a result, the newly named Synopsys Optical Solutions Group is now securely positioned for future marketing successes.
Brand architecture establishes the parent and child relationship among brands in organizations. When implemented successfully, the brand architecture allows child brands to increase brand equity and thereby revenue within their marketplace without impairing the parent and other child brands.
Echo-Factory has performed over 20 branding engagements due to mergers and acquisitions such as Synopsys acquiring Optical Research Associates. These engagements require expertise in branding and understanding brand architecture models (e.g., endorsed brands, house of brands).
If your organization needs the expertise of a branding agency for your corporate initiative or brand merger and acquisition, contact Echo-Factory.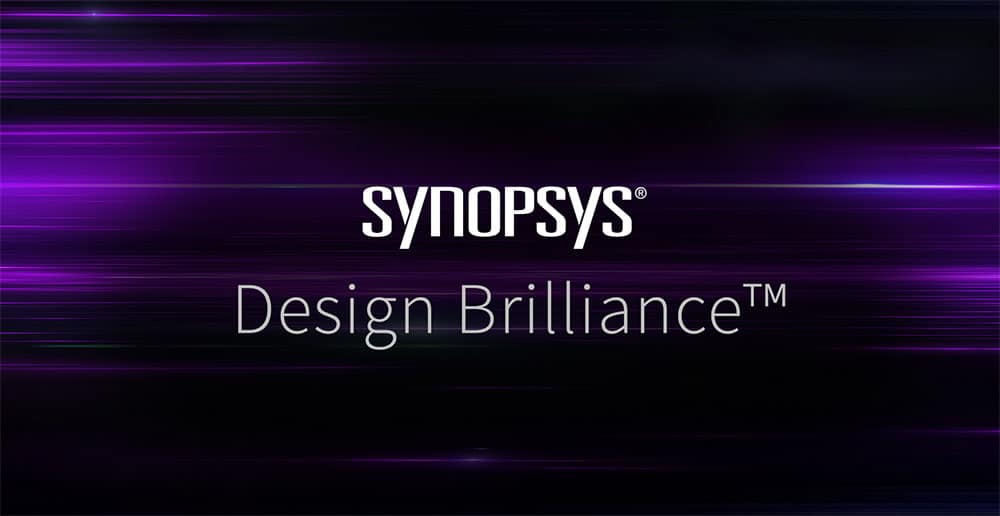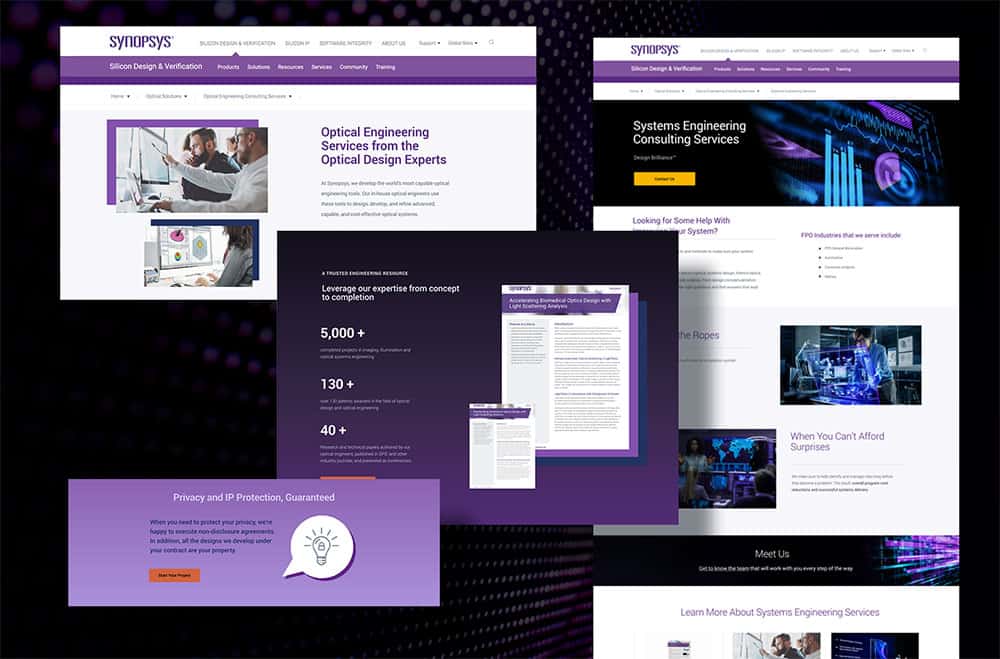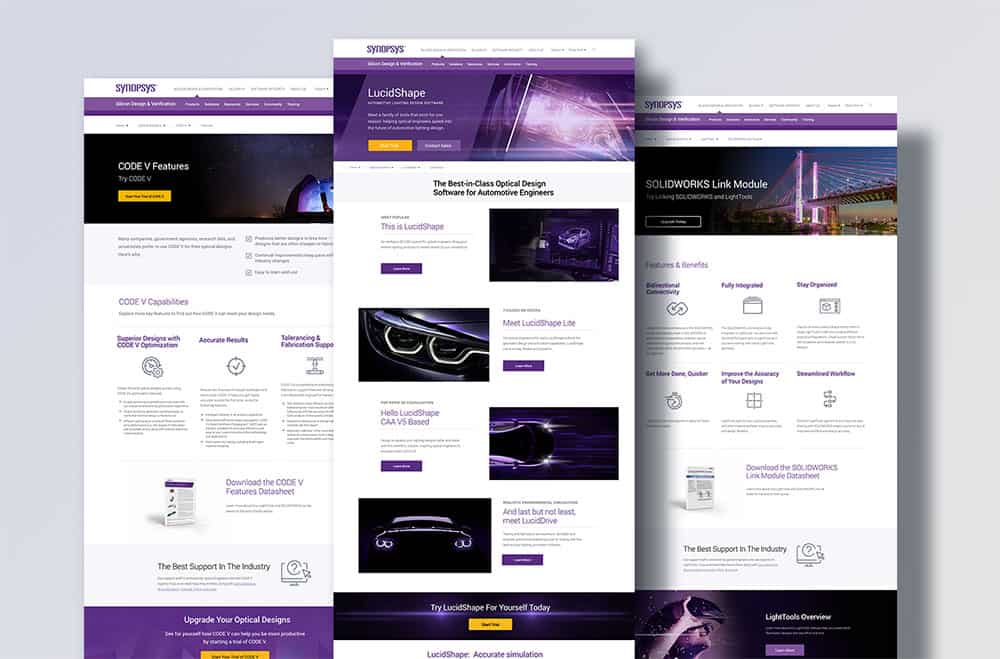 Let's create work that wins for your business.