A healthcare growth agency is a specialized marketing and consulting firm that focuses on helping healthcare organizations expand their reach, improve their brand presence, and increase their patient or customer base.
Healthcare growth agencies are firms tailored to the unique needs of the healthcare industry to drive growth and achieve business objectives.
What Makes a Healthcare Growth Agency Different from a Healthcare Marketing Agency?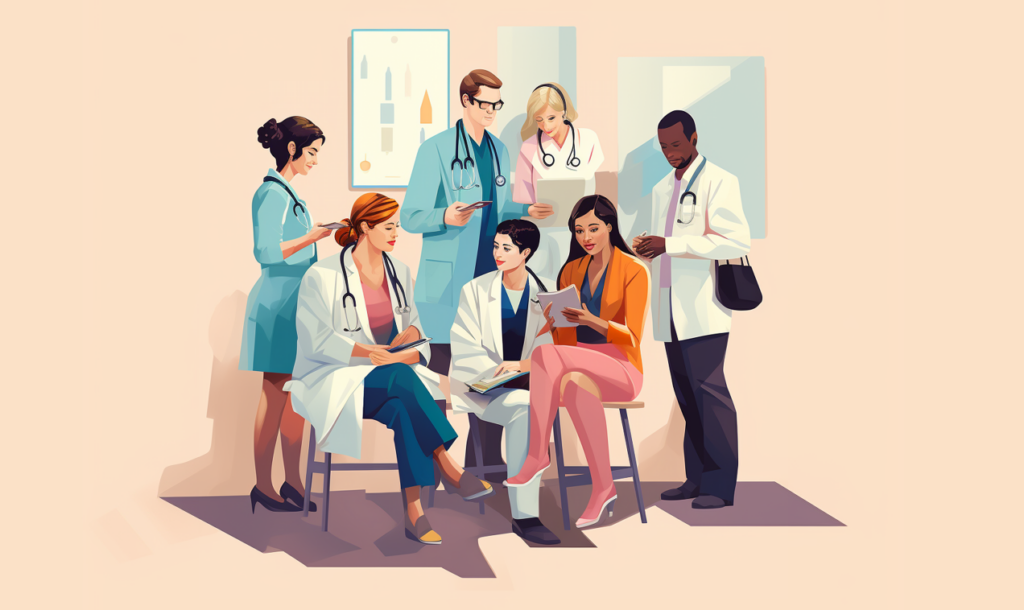 A healthcare growth agency will typically combine the role of a healthcare marketing agency, with that of a healthcare consultant.  
Marketing agencies tend to be executional: the client knows what they want, and asks the agency to do it.  The agency does it.  Healthcare consultants tend to be strategic and directive: they help a client figure out what they need to do, and how they need to market themselves. 
A healthcare growth agency like Echo-Factory combines both services. We help our clients figure out what they need to do in order to achieve their goals for growth, and then help them do it.
What Specific Services does a Healthcare Growth Agency Offer?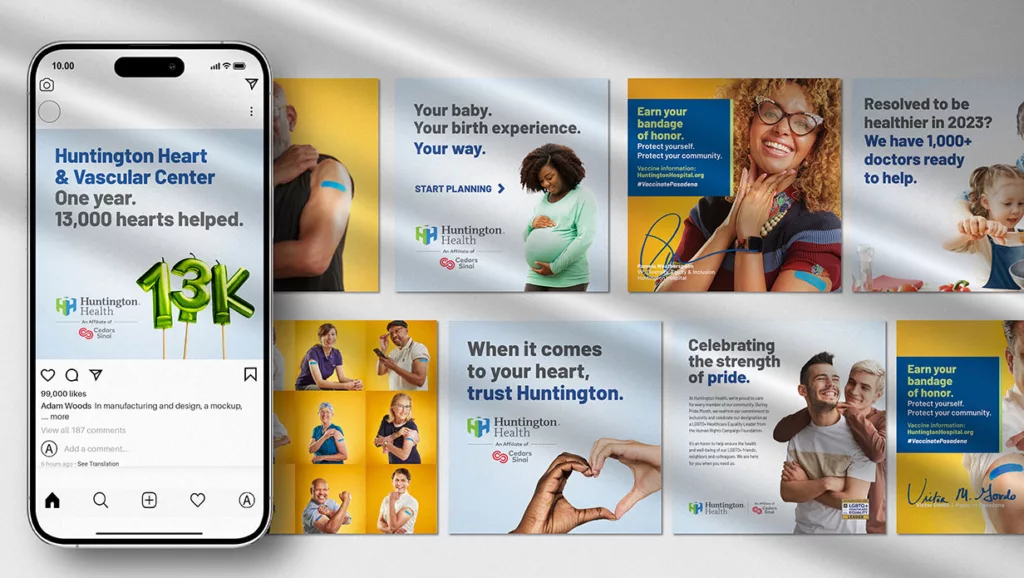 There's no certifying body of what does, or does not constitute a healthcare growth agency, so we can't speak for every one on the planet. 
But, we can speak to some of the services we offer, and our healthcare clients expect.
Healthcare Marketing Strategy Development: We help our clients map, and execute plans for growth with marketing and business development strategies that take-into-account their goals for patient outreach, provider recruitment, community engagement and more.
Digital Marketing: We create and execute digital marketing strategies to promote healthcare services, medical products, or technology solutions. This can involve search engine optimization (SEO), PPC ad campaigns, social media marketing, content marketing, and online advertising.
Website Development: We build, update, maintain and optimize websites to provide a user-friendly experience and attract potential patients or clients. This includes ensuring the website is mobile-friendly and complies with healthcare industry regulations like HIPAA (more on that later).
Content Creation: We generate high-quality, informative and relevant content, like blog posts, articles, newsletters and videos, to establish authority and educate the target audience on healthcare-related topics.
Search Engine Optimization (SEO): For many healthcare organizations, online visibility is a key driver of patient engagement. We work to improve our healthcare client's online visibility by optimizing their websites and content for search engines. This helps potential patients or customers find the organization's services or products more easily.
Paid Advertising: We run online and traditional advertising campaigns to target specific demographics and achieve our healthcare customer's goals for patient and community engagement.
Reputation Management: We help our healthcare clients manage and enhance their online reputations by monitoring reviews, encouraging feedback, responding to feedback, and addressing negative comments or concerns where appropriate.
Data Analytics: We utilize data and (HIPAA-compliant) analytics to track the performance of marketing campaigns, assess return on investment (ROI), and make data-driven decisions for future strategies.
Patient or Customer Acquisition: Often, healthcare growth is no different than growth in other industries in-that it relies on driving customer or patient growth.  So, we often develop and implement strategies to acquire new patients or customers, which may include digital and traditional advertising, social media outreach, email marketing, and conversion rate optimization.
Healthcare Marketing Compliance and Regulation: Patient privacy is important not just ethically, but legally. A healthcare growth agency should be able to ensure that all marketing efforts and materials adhere to the strict regulations and compliance standards set forth in the healthcare industry, including HIPAA (Health Insurance Portability and Accountability Act) for patient data protection.
Market Research: We love a good hunch and strong guesswork, but we love data-based decision-making even more.  That's why we'll often conduct research to identify market trends, consumer trends, competitive landscapes, and opportunities for growth within the healthcare sector.
What Types of Organizations do Healthcare Growth Agencies Work With?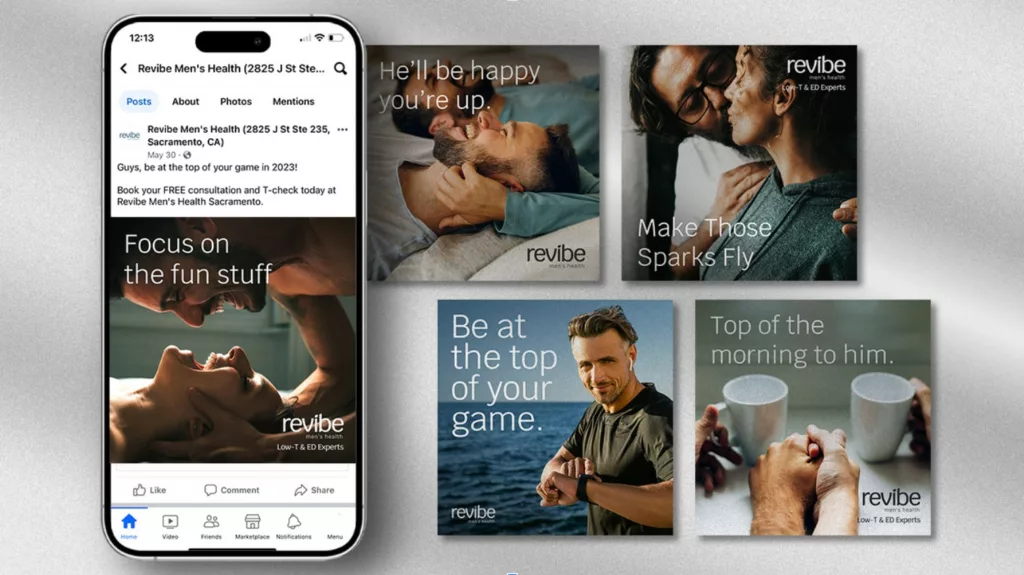 Healthcare growth agencies typically work with a wide range of organizations and businesses within the healthcare industry.  We specialize in midsize to larger organizations that can support dedicated marketing campaigns, but that's not true of every healthcare growth agency. 
Hospitals and Health Systems: Large medical institutions, including academic medical centers and community hospitals, often seek the expertise of healthcare growth agencies to improve patient acquisition, enhance their online presence, and promote specialized services.
Medical Practices: Privately owned, or hospital-affiliated medical practices, such as primary care offices, specialty clinics, and surgery centers, use healthcare growth agencies to attract new patients, retain existing ones, and increase their visibility in the local community.
Pharmaceutical Companies: Healthcare growth agencies like Echo-Factory can assist pharmaceutical companies in promoting new treatments or therapies, complying with regulatory requirements, and reaching healthcare professionals or patients effectively.
Healthcare Technology Providers: Companies that develop healthcare software, medical devices, telemedicine platforms, and other healthcare technologies benefit from the services of growth agencies to expand their market reach, attract investors, and educate potential users.
Health Insurance Providers: Healthcare growth agencies can help health insurance providers to connect with potential policyholders, communicate plan benefits, and offer educational resources.
Long-Term Care Facilities: We help nursing homes, assisted living centers, and long-term care facilities to fill vacancies, improve occupancy rates, and establish trust with families seeking care for their loved ones.
Healthcare Associations and Nonprofits: Organizations dedicated to healthcare advocacy, research, and support services often engage growth agencies to raise awareness, increase membership, and encourage donor support.
Medical Device Manufacturers: Companies that produce medical equipment, from surgical instruments to diagnostic devices, may need growth agencies to market their products to healthcare professionals, institutions and patients.
Wellness and Health Promotion Programs: We've worked with health departments, nonprofits and NGOs both to promote their services to the communities they serve, and encourage support from their donor communities.
Biotechnology and Research Institutions: We've worked with several organizations involved in biotechnology research and life sciences to promote their research findings, attract investors, and establish credibility within the scientific community.
Healthcare Startups: We've worked with several emerging healthcare startups to launch their products or services, secure funding, and scale their businesses. Our CEO has even served as an advisor for the Texas Healthtech Accelerator at Texas Medical Center.
How Can you Find the Healthcare Growth Agency That's Right for You? 
As a healthcare growth agency with more than 15-years of experience, Echo-Factory uses our expertise to help healthcare organizations increase their market share, revenue, and impact.  Most importantly, we help our healthcare clients meet their goals for growth. 

If your interested in growing your healthcare organization, just reach out.  We'd be happy to setup a discovery call to discuss your needs, and see if we might be a good fit.