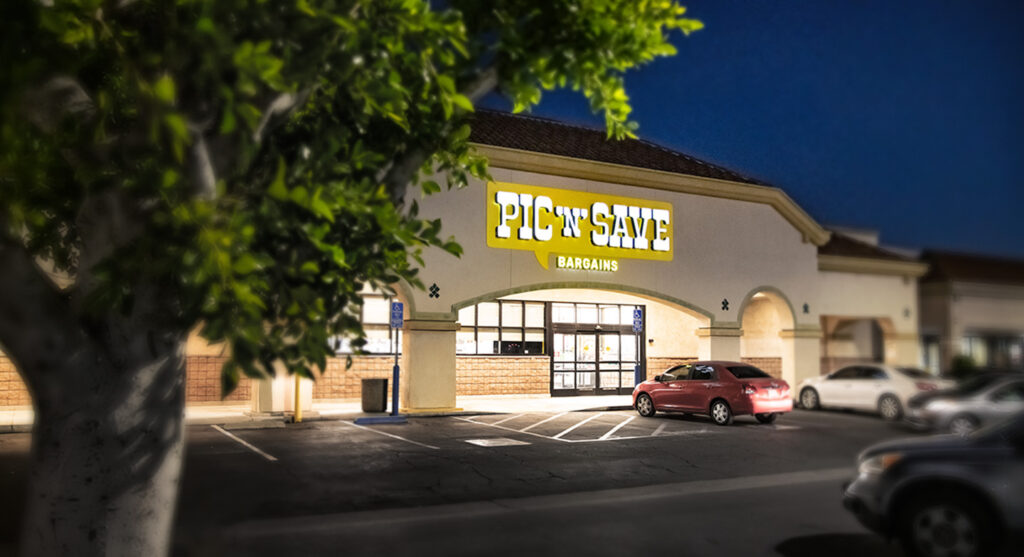 A successful retail launch in the most challenging environment imaginable.
When the former President of Pic 'N' Save wanted to resurrect a brand from the past, we jumped in and helped him (re)launch the concept of treasure hunt shopping.
Discounted Prices. Overstocked On Fun.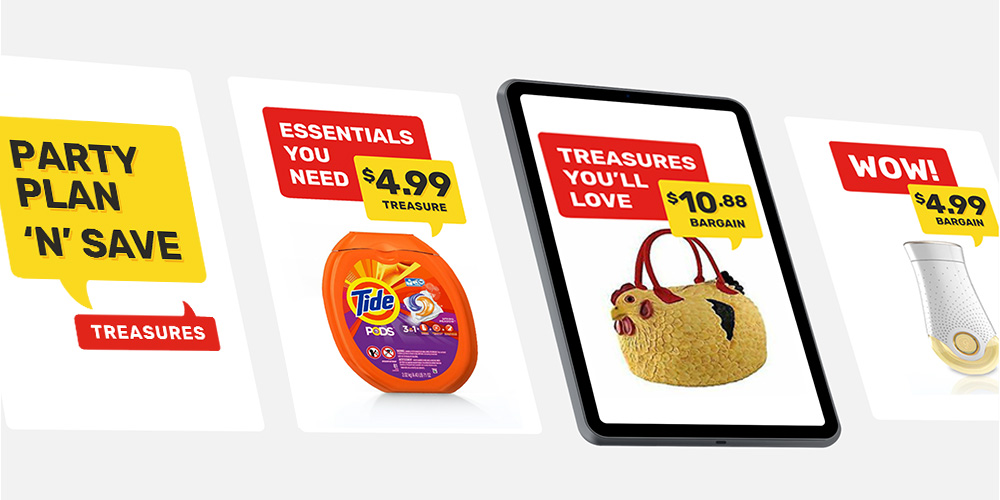 If you grew up in California, there's a good chance that you have fond memories of Pic 'N' Save. Before there was Big Lots, Dollar Store, Dollar General, Dollar Tree or Dollar Whatever, there was Pic 'N' Save. And unlike its modern competitors, shopping at Pic 'N' Save was fun!
Families went to Pic 'N' Save not because they couldn't afford to shop elsewhere, but because shopping at Pic 'N' Save was an adventure. You never knew what you'd find, and more often than not, what you found delighted you.
Bringing Back the Good Times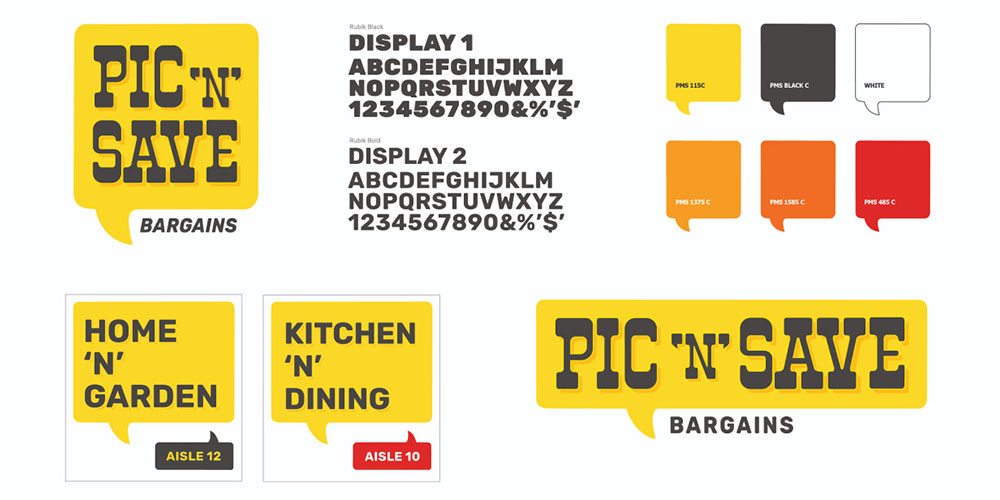 The original Pic 'N' Save brand was sold to a competitor, and disappeared by 2002. But in 2019, former President, Mark J. Miller, decided it was time for a comeback.
Mark came to Echo-Factory with an ask that was right up our alley: refresh the old brand and create a go-to-market strategy that would support the launch of Pic 'N' Save Bargains' first store.
We dug in, did the research, did the work, and helped launch an exclusively in-person retail outlet just in time for the global pandemic that brought supply chains and in-person shopping to a grinding halt.
Beating the Odds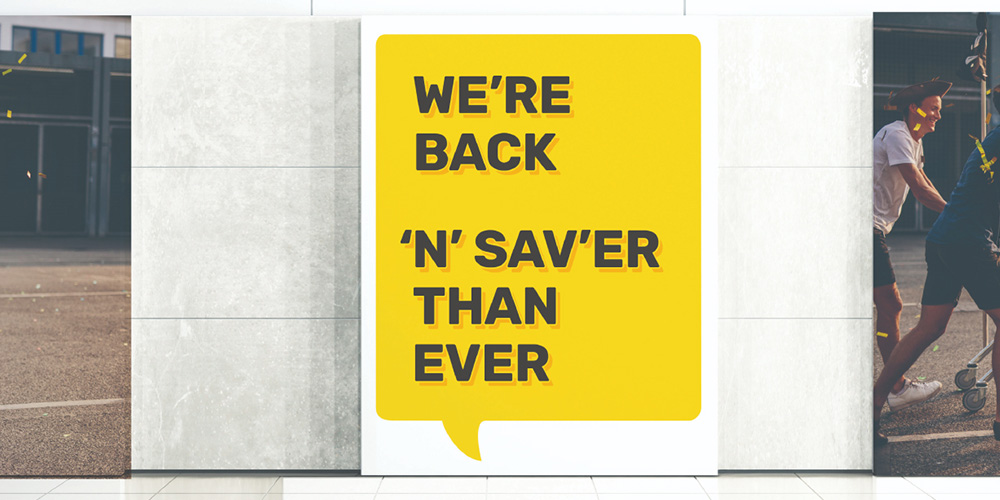 Despite the challenging environment, the (re)launch of Pic 'N' Save Bargains has been a tremendous success.
Long time fans of the former brand were thrilled to see it back up and running, with the same "treasure hunt" like experience they'd enjoyed in the past. And thousands of new customers have been introduced to the concept of discount shopping for the fun (not necessity) of it.
In 2022, Mark launched his second location. Now, in 2023, he is again working with Echo-Factory on a strategy for the brand's next phase of rapid growth.
When we launched, we didn't need a marketing department, because we had an Echo-Factory."
– Mark J. Miller, Founder, Pic 'N' Save Bargains