Here's a bit of inside baseball about advertising: sometimes, things get left behind in our photo studio after a shoot. And, when those things are incredibly nice motorcycle helmets, we don't raise too much of a stink about it.
Over the years, we've had the privilege of working with some of the motorsports world's top helmet manufacturers. Troy Lee Designs. AGV. Kali Protectives. 

Sometimes, they're really adamant about getting their products back. But every once in a while, after we say, "please please please please," and make an embarrassing scene, they'll let us keep one of their helmets. And we'll put it up on our agency's walls, and show people the kinds of amazing products we get to work with.
But, then, there was a pandemic. And we weren't in the office for a year. And it seemed like kind of a waste to have such beautiful and functional helmets sitting there all alone.
Then, we discovered Ride for Kids. It's an event put on by the Pediatric Brain Tumor Foundation that brings together members of the motorcycle community to raise money for lifesaving research and family support programs for some of the most deserving kids on the planet.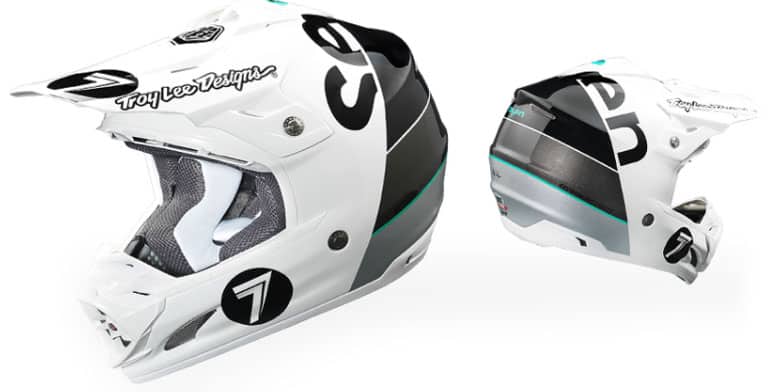 We contacted the organization and asked if they could use some incredibly nice motorcycle helmets to raise money for their cause.
They could.
So, as of this week, the collection of awesome motorcycle helmets on display in our office is considerably diminished. Most of those helmets are off to do far more awesome things for far more deserving people than we could ever otherwise imagine.
If you're into motorcycles and/or helping out kids with brain cancer, we'd highly recommend you check out the Ride for Kids program. And, if you're interested in having us advertise your awesome products, we'd be happy to help. And we even promise to give those products back after our photo sessions, if you insist.