We've said it before, and we'll say it again. Links are important. Like really, really important. In the modern age of digital advertising, link building has become an essential part of any successful marketing campaign and SEO strategy. On top of that, link building is a key ingredient to a healthy growth strategy, as it generates traffic to your site directly and builds important relationships that continue a cycle of both trust and revenue opportunity.
So what does a successful link building campaign look like? In this article we'll break down some key steps to creating an effective link building strategy. We'll show you important tactics that will increase your site traffic, generate clicks, and eventually take your brand from an unknown to a category leader.
Understand Your Audience
If you want your audience to grow (which you do), you need to find out how to widen your audience and how to discover a new audience.
Think about two important things: who is my audience right now and what does my idyllic audience look like? Once you know these answers, you can target your links appropriately and start to build that dream fan base.
At Echo-Factory, we specialize in helping clients ask the right questions, providing strategic insights and directions that find the right audience. Our team of digital experts can assist in content development that's thoughtful, insightful, and perfect for gathering up links.
Compile Websites That Appeal to Your Audience
Now that you've got your audience in mind, it's time to list out the websites that can help you reach your new audience. If you're a food brand, seek out food blogs. If you're a sportswear brand, go for websites that tell athlete stories or review workout gear.
What you're doing here is finding those sites that already appeal to your desired audience. Links from these sites will help you reach your new audience and help you allocate valuable resources to that outreach. Instead of throwing around links willy-nilly, take the time to target the ones that align best with your brand and message.
Once you know who you're going after, it's time to make some compelling content that they can actually share.
Create Useful Content
If you want to connect (and create trust) with your audience, you need to create content that's both useful and relevant. This type of content can cover a range of categories, from helpful how-to's to insightful reviews to interesting blog posts that prove you are a thought-leader in your particular field. Social media is also an excellent platform for your content because you can quickly generate a buzz with smart articles that people want to mention. Make it your goal to create content that makes people trust your expertise and knowledge, and you'll quickly discover increased shares, stronger links, and way more conversions.
One great example about the power of useful content is our recent work with a new food & beverage brand. They came to use with little-to-no presence in their category and we worked closely with them to create an SEO campaign that was both searchable and interesting, reaching out to websites that best aligned with their audience and brand values. We helped them connect to websites in a more personal way, creating valuable content that was insightful and highly sharable.
In just a few months, we transformed their website interaction, taking their monthly site visits from a lowly 200 users to 600+ users. In one year, their site visits grew to nearly 900 per month.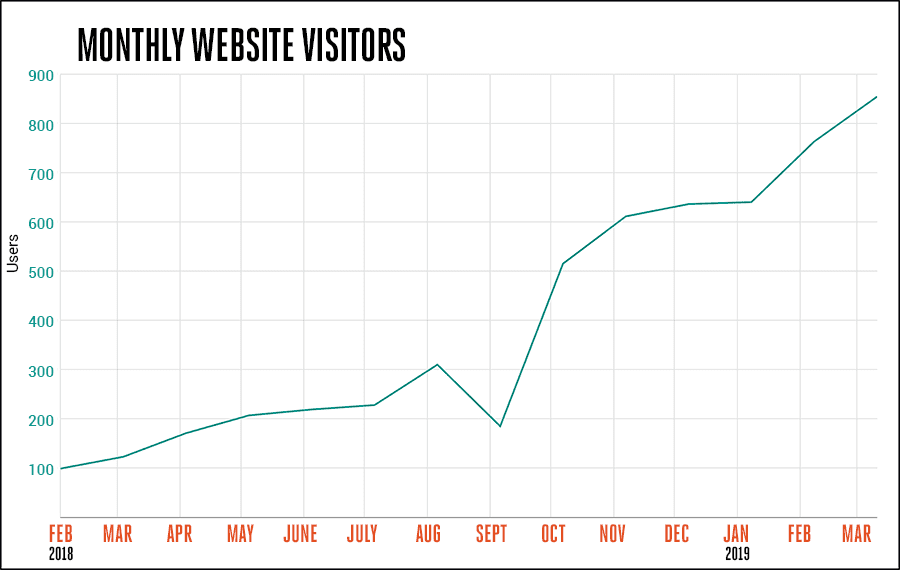 When you work with Echo-Factory, you get a team of specialists who understand the power of authenticity. We'll work closely with you to develop your brand story and reach out to websites that perfectly align with your brand, resulting in more visits, more clicks, and more sales.
Closing Notes
A successful link building strategy should always have authenticity at its core – from the content itself to the actual outreach. Be thoughtful, be real, and be you.
Here at Echo-Factory, we help brands combine authentic content with authentic outreach to boost their ranking in Google and get more site visits then they ever thought possible. Link building can be tricky at first, but with the right team in your corner, you'll improve your outreach, get people to mention your brand, and make your site irresistible to your audience.
Want to elevate your link building strategy? Contact us and find out how we can help.