Partnering With Pelican & Expanding to B2C
For years, Pelican and the Custom Case Group have partnered to deliver customized versions of Pelican's legendary cases. But, expanding from a B2B model that focused on large military and industrial customers, to a direct-to-consumer business model came with its own set of challenges.
That's exactly where Echo-Factory was able to help.
We started by working with the Custom Case Group to create the DroneHangar brand. Next, we worked closely with Pelican to plan a seamless, user-driven experience as consumers transitioned from the Pelican site to the Drone Hangar site.
With Pelican on board, our next project was planning, developing and launching an eCommerce store for the DroneHangar brand, where Pelican could direct customers who wanted to buy custom drone cases.
Finally, after launching the store, we implemented a cross-platform digital marketing campaign that delivered interested customers to the store at a positive CPA.
Today, the DroneHanger brand has allowed the Custom Case Group to successfully expand into the B2C market, and delivered a solution for Pelican to offer its customers high-quality drone cases through official channels, without having to develop that solution itself in-house.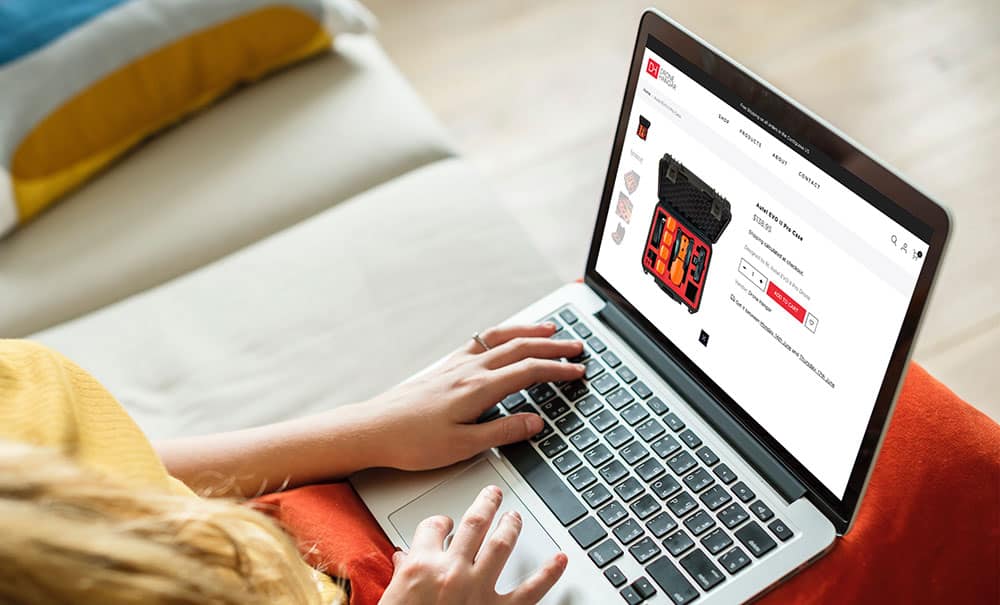 Let's create work that wins for your business.