Subway has had an extensive brand history since its 1965 conception. We bet you still think of "Subway – Eat Fresh!" from its iconic commercials and ads. But after a few advertising mishaps and menu issues (is it really tuna?), Subway decided that they were in need of a refresh. So, in July, Subway's Eat Fresh Refresh arrived in the U.S. Included in the refresh was a revitalization of its menu, an improved digital and in-restaurant experience for consumers, and the launch of a new ad campaign to publicize the changes. While it might seem like a lot of work for a quick-service restaurant, there were some pretty smart marketing plays in there. And there are three takeaways we can all appreciate — and consider implementing — in regard to marketing efforts.
Takeaway #1 – Good Creative Is Important
This might seem like a "duh" moment to anyone working in marketing, but good creative is integral to a solid marketing effort. It brings meaning to advertising. Without solid creative, advertising is just not as effective. Creative advertising lets brands create meaningful connections and provide value to customers while creating that oh-so-important brand recognition. 
With Subway's refresh, they brought in some big-hitting creative. The "Eat Fresh Refresh" campaign was kicked off with the help of NBA All-Star Stephen Curry, tennis legend Serena Williams, soccer champion Megan Rapinoe and football star Tom Brady (even skateboarding legend Tony Hawk makes an appearance!). One of the brand's largest media investments ever, these ads ran on broadcast, social and digital platforms. These ads are fun and exciting and use famous figureheads to extol the values of Subway's refresh. 
Stars (particularly athletes) are no strangers to Subway's ads, but by putting in current and well-loved faces, Subway is helping to establish their brand as relevant and on-trend, while speaking to their target audience. They're letting their audience know that their food is so good and healthy, that even tennis pro Serena Williams likes to eat their sandwiches. And who doesn't want arms like Serena and to shoot hoops like Steph? With faces like that, they're definitely ads that you'll remember and want to talk about. So, what's the takeaway here?
Good creative = brand recognition, personalization, elevation, and engagement 
The more the ad is relatable and relevant to an audience's interests, the more likely they are to resonate with it. And while you may not have a Rapinoe-sized budget, you can still make sure that your creative will resonate with — and intrigue — your target audience. 
Takeaway #2 – We ❤️ the Fan-Favorite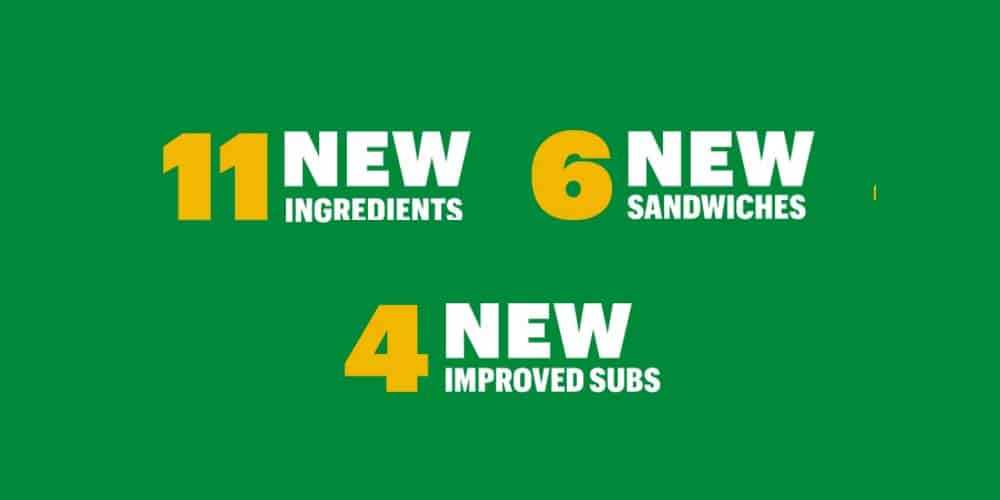 If you love Subway, you undoubtedly have a favorite sandwich (mine is the veggie on wheat; add avocado). So, when Subways tackled their refresh, they didn't get rid of their old menu. Rather, their U.S. restaurants received more than 20 menu updates, including 11 new and improved ingredients, as well as four revamped signature sandwiches. They also brought back many of the fan favorites from over the years, including deli-thin sliced ham and turkey, hickory-smoked bacon, and their premium tuna (it was tuna after all). Subway was sure to mention that these were "fan favorites."
By bringing back these "fan favorites," Subway makes an emotional play to their customers. When it comes to favorite foods (or favorite anything, really), there is a lot of nostalgia and comfort that surrounds them. And those emotions will trump rational needs every time because emotions can mean more than a rational benefit. So, while it's a commonly known fact that advertisers play to their audience's emotions, it's still smart — not to mention tried and true — move. 
This emotional advertising is used to drive connection and awareness to a brand. If you grew up eating Subway tuna sandwiches, you might be more inclined to check out the refresh because you have strong emotions and memories around it. As long as the emotions are positive, this increases interest in a product and in the ad itself. Emotional advertising that produces joy or elicits good memories draws people into a brand. The takeaway here is to try and tap into those emotions when making creative decisions or when looking at how to market in order to create brand-strong connections.
Takeaway #3 – Experience Counts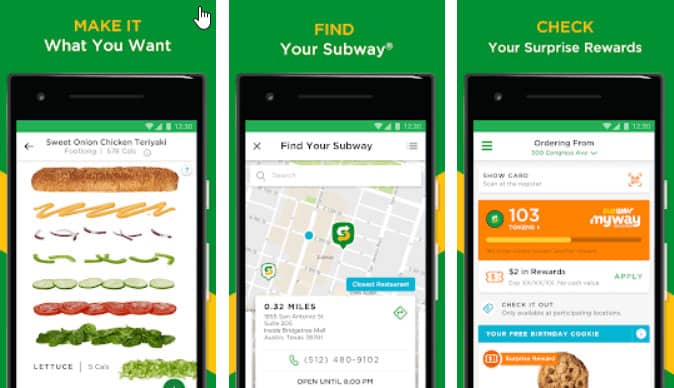 Part of Subway's refresh includes an enhanced customer experience: An improved digital ordering experience on the Subway App, on Subway.com, and through third-party delivery partners — plus an updated dashboard and improved ordering flow are at the top of the new experience. Additionally, Subway Delivery rolled out nationwide in select areas and allows fans to place delivery orders through the Subway App and Subway.com. These enhancements provide the same experience found in brick-and-mortar Subway restaurants, which received design refinements and remodels, along with better-informed Sandwich Artists who are ready to offer an improved restaurant experience.
The refresh also included an experience gimmick — Subway closed around 11,000 U.S. stores early on July 12 to prep for the makeover, and gave away free subs to celebrate the new chapter of the brand. 
But this idea of customer experience marketing isn't just a buzzword — it's a legitimate strategy to make consumers engage with a product or service. Tailored experiences not only improve a brand's image but are a way for businesses to show that they care about their informed consumers. So, by providing their customers with these tailored experiences, Subway is taking the steps to improve their brand image while connecting with their customers. 
The takeaway here? Keep customer experience in mind when working on marketing. It can go a long way, especially for new and loyal customers. It might not even need to be unconventional, but just making the process easier and cleaner, as Subway did.
Just because Subway is a nearly 60-year-old brand doesn't mean it can't surprise its customers. Even this quick-service restaurant serving up subs can come through with fresh marketing ideas (pun fully intended). So, don't write them off — Subway still has a lot to offer. While only time will tell if their efforts will pay off, these tips are still worth implementing into your own efforts.
We like the branding refresh from Subway, especially its use of good creative, understanding fan favorites in the customer journey, and improving the user experience in its app. Refreshing a brand experience takes time as it involves evaluating all the touchpoints in the customer journey.
If your brand needs a refresh or is looking to strengthen its positioning, tap Echo-Factory as your brand marketing agency. We will guide your team through the process, starting with a strategy and planning. We will then deliver all the traditional and digital creative and assist with implementation if necessary.